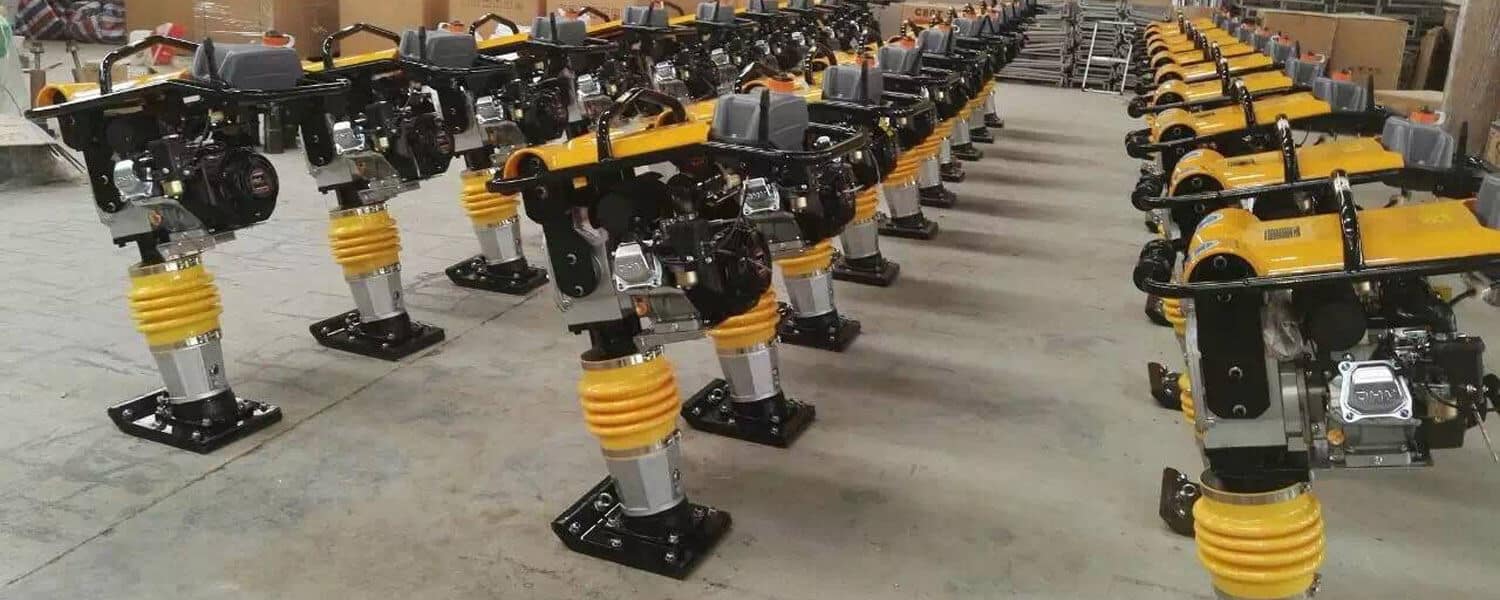 Jumping Jack Compactor For Sale

$150-$600
What is jumping jack compactor

Jumping Jack Compactor, also called rammer or jumping jack tamper, which is a machine used for compacting ground. It applies consecutive impacts on the ground to level the uneven surface, thus increasing the dry density of the soil. The compaction process removes air and water from the soil.
While most compactors use vibration, a jumping jack compactor uses the impact force to compress the soil. The foot of the machine lifts from the ground and slams back down which results in deeper compaction depths.
Jumping Jack Compactors can be used for various soil types but are ideal for cohesive soil compaction with a 13% moisture range. Their cramped size makes them perfect to use in hard-to-reach places like trenches and ditches. With the latest design features, jumping jack compactors can easily be navigated by a single operator without any difficulties.
Jumping Jack Compactor Mechanism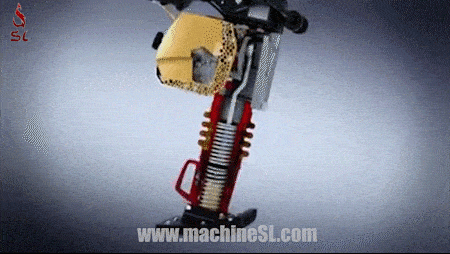 Parts available:

Bellow

Clutch

Gas tank

Foot plate

Holder

And so on..
4 Types:

Electric

Gasoline

Diesel

Battery
Honda:GX100/120/160

Robin

Loncin

Lifan

Briggs & Stratton

And so on…
Worldwide Delivery:
Our services are worldwide,we have coopeated agent in some areas, but don't worry, no matter where you are, such as: Bahrain,Kingdom of Saudi Arabia(KSA) ,Kuwait,Manila in Philippines,Delhi in India,Pakistan,Qatar and so on…
More Posts Related To Jumping Jack Compactor
Jumping Jack Compactor Showdown: Wacker vs Mikasa vs Bomag Jumping jack compactors, also known as "tamping rammers," are a type of machine used in construction and landscaping for [...]
Jumping Jack Compactor Rental: How to Find the Best Rates Jumping jack compactors are used for compacting soil, gravel, and other materials on construction sites, as well as [...]
The Ultimate Guide to Operating a Jumping Jack Tamper Safely A jumping jack tamper, also known as a "rammer" or "compactor", is a construction tool used to compact [...]